How should I send my file?
If the file you want to send is small in size (less than 15MB) you can email it to us at info@katariimaging.com
If you have a lot of files or very a big file you can upload the document(s) to our dropbox.  See the link: Send Files
We have a public computer at the shop that you can print your files from USB or email.
While we can accept Dropbox, Google Drive or WeTransfer links, please ensure that the links are public and are not privacy protected. If we cannot access the file your job will have to be put on hold until we can access the file.
I have a project that needs to be done in a hurry. Can this be accommodated?
We would love to accommodate you if we can. Our schedules can vary a lot during the year so you'll have to give us a call for the fastest response. Turn-a-round times usually average 2-5 business days.
I have a file ready to print what do I have to keep in mind so it prints as I see on screen?
There are a few things to keep in mind when preparing a file to print. Please see the following FAQ questions:
What file format is best for print?
What is a bleed?
How do I print a high-quality photo? How big should my file be? What is DPI?
What are colour modes?
What is registration black?
What does it mean to have transparency issues? How do I prevent them from happening?
What file format is best for print?
The best file format to give us is a high-resolution .PDF as these files don't change computer to computer.
Please note that we do not have any Apple computers and we cannot open any Apple iWork programs (i.e. Pages/ Numbers /Keynote) so please export your files as .PDFs
For more detailed information see 'The difference between file types' below
Do you have graphic designers on staff that can design the product I have in mind?
Yes, most of our staff are designers! We would be happy to design any of your printing or branding needs. Just give us a call or send us an e-mail if you'd like to come in and discuss a large project.
What are your prices? I have a project I want printed and I'd like to get a quote.
We would be happy to give you a quote via email. Please send us an email with the specifics of the job and we will get back to you as soon as we can.
Please include the following in your specs:
What you'd like printed and final size
Number of pages to be printed
Number of copies needed
Colour or black and white
Double-sided or single-sided
Bleed or no bleed
What kind of stock(s): paper or cardstock or speciality stock
Bindery
What is a bleed? How do I get colour to go to the edge of the page?
Digital printers cannot print right to the edge of the page resulting in a small white border along every side of the paper even if the document has colour going to the edge of the page. A bleed extends the colour beyond the boundaries of the final image. We then print the file on a larger sheet and cut down to the final size. Please see 'How to setup a bleed' below for more information.
How do I print a high-quality photo? How big should my file be? What is DPI?
Images are created with many small dots of colour beside each other and your eyes blend it all together to create an image. And DPI is the amount of dots/pixels in a 1 inch square (aka dots per inch). The hard part about printing images is they are usually sized for screen or web. For a monitor to display a photo at a half-decent quality it needs to be a minimum of 72dpi. Printers however need a lot more information to print a good quality photo and needs at least 300dpi. An easy way to tell if your photo will print well is to look at the size of the file. If the file is at least 1MB (1000KB) it is usual good to print a standard letter size picture.
What kinds of bindery can you do?
We can do spiral, cerlox, wire-bound and saddle-stitched (stapled) books. If you need soft cover or hard cover binding we'd be happy to setup and print the books and get them bound for you as well.
Can you send a fax for me? Can you scan a document/photo/artwork?
Yes we offer both fax and scanning services. We can email the files to you or put it on a USB.
Can you print on T-shirts? What kinds of shirts can you print on?
We can print on T-shirt transfers and use a heat press to apply it to a shirt or piece of fabric.
The largest transfer we can apply is 11×11 inches.
The fabric must be a very light colour or white. The transfers are translucent and whatever colour the shirt is will show through the print.
We would be happy to transfer images on any type of shirts or fabric as long as the are mostly cotton with minimal texture.
Do you have computers that I can use to access the internet or my email?
We do have a public computer at the front of the shop that you can access the internet to print files. As a courtesy to our other clients we ask that you limit your time to 5 mins on the public computer. So please have your files ready to print when you come to see us!
What kinds of printers do you have?
ul>
We print most of our products on digital laser printers.
Our large format printer is ink-jet.
What is the largest size can you print?
Our largest paper width is 44 inches wide and can be almost any length. The largest cardstock we can print on is 13×19 inches.
What is the difference between .JPEGs and other file types? What kinds of files can I send you for print?
.PDF is an uncompressed file format that generally good for all types of images or text. If saved correctly it will not lose quality of any of the content within it. It is also quite easy to create bleeds and cut marks when exporting this file type.
.TIFF is great for photographs as it doesn't compress the file but the files are often very large and are only recommended if you are getting one or two prints done. We can only open one of these files at a time so if you send us a lot of them it will take us a long time to go through each file and we will have to charge a higher file charge.
.EPS is great for logos and text if you need the file printed as a large format. If you do send us an .EPS make sure all text is converted to curves.
.JPEG is a compressed file format and often does not print well (unless it is a very large file). It often resizes itself when sent through email so we cannot tell what final size it should be printed as.
.PNG and .GIF are designed for web and are not recommended for print.
We do not recommend sending Microsoft Office: Word/Excel/Powerpoint as we may not have the same fonts as you do on your computer and they may not display/print properly on our computers. Please export your file as a .pdf to make sure the file prints as you see it on your screen.
Please note that we do not have any Apple computers and we cannot open any Apple iWork programs (i.e. Pages/ Numbers /Keynote) so please export your files as .PDF
We also do not recommend sending Adobe Photoshop/Illustrator/InDesign files as we don't often have the same fonts or images as you do on your computer. The file sizes are also often very big and are slow to spool to the printers. If you do need to send us the working files please package the file and send us the folder that is created, zipped.
How do I export Microsoft products or Apple iWork products as .PDFs?
What does it mean to package Adobe products and how do I do it?
How do I setup a bleed?
Digital printers cannot print right to the edge of the page resulting in a small white border along every side of the page. So even if your image has colour right to the edge it will print like the second figure below.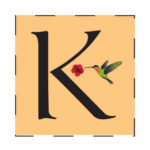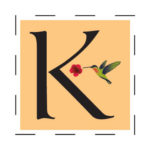 What we have to do is print the image on a larger piece of paper and cut it down to the final size. A bleed continues the background colour/image beyond the final size of the image. So when the product is cut there is no risk of blank paper showing on the edges of the final product. Software like Adobe Illustrator and InDesign make it easy to export your .PDF files with a bleed.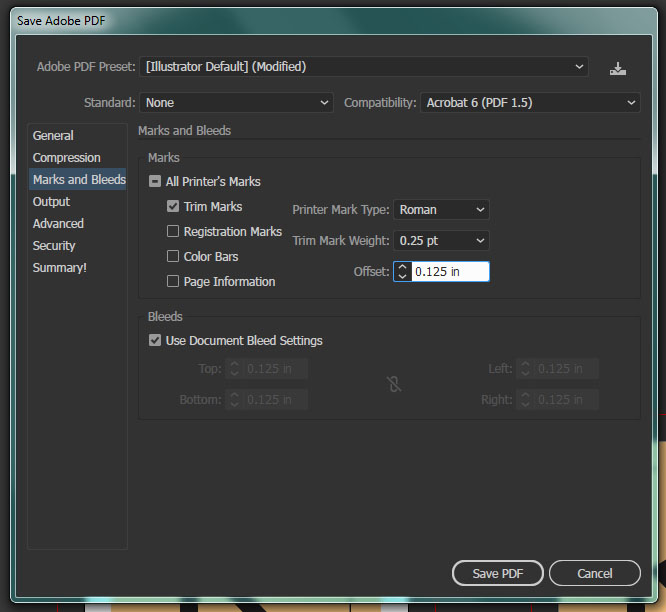 When saving as a .pdf in the Marks and Bleed tab you need to make sure Trim Marks is selected and that your Document Bleed Settings are at least 1/8 of an inch. The Offset is how far the trim marks will appear from the final size of the image. If the trim marks are not offset far enough away from the final cuts they can show on the final product. The safest option is to make the offset as large as your bleed.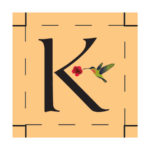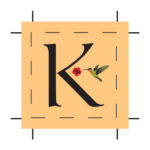 Can I set up a business account with you to receive invoices?
We can invoice you after our application has been filled out. Just let us know if you'd like invoicing and we can set it up for you.
Do you take passport photos?
What are colour modes? Do they affect printing?
There are two main types of colour modes that we are concerned with: RGB and CMYK. Screens use RGB (the colours red, green and blue) and depending on the strength of the lights in the pixel, your eye blends the three colours together in order to give you any colour in the spectrum. CMYK is a colour mode that printers use and combines: cyan, magenta, yellow and black. The printer, prints these four colours closely together to trick your eye into seeing another colour. Printers will always convert RGB into CMYK as that is how they interpret colour.
It is always safer to work within a CMYK colour mode if you intend to print as it is a more limited spectrum of colours. For example a bright blue sky or a neon colour in RGB will become duller and less saturated if you convert the image into CMYK. And if you can see how the colours are going to be affected it gives you a chance to adjust the colours to more closely match the original RGB colours.
When you are using multiple resources/images make sure they are all in the same colour mode and match the document's colour setting.
What is Registration Black? How do I print the darkest black possible?
There are two ways to create the colour black on a printer. The printer can either use only the black toner to create it or use all the different toner colours to create it. Registration black uses 100% cyan, magenta, yellow and black toner to create a very rich and very dark looking black. If a printer only uses 100% black toner the black can look more greyish and more flat. So this is another thing to keep in mind when creating artwork for print!
What does it mean to have transparency issues? How do I prevent them from happening?
When you setup a file that uses an image with a transparent element sometimes the printers can misinterpret the element and it can print with a white box behind it, clip into other elements or disappear all together. Sometimes effects like shadows, glows, low opacity and blending modes can also cause problems.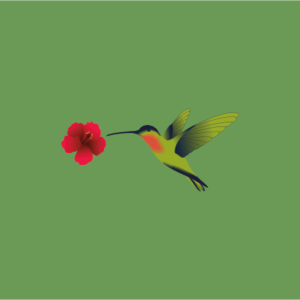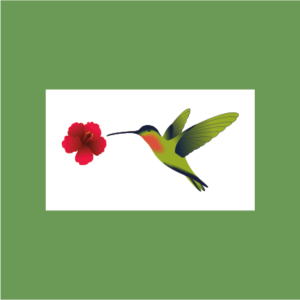 The first image is how the file displays on screen while the second version is how it prints.
Before you save your final .PDF file in Adobe Illustrator you can flatten the image to prevent any errors in printing (Object > Flatten Transparency). You want to ensure the quality is high so move the Raster/Vector scale to high. If you have any text in your file you will want to select to convert text to curves option to avoid issues in the text. And finally make sure Preserve Alpha Transparency is turned on as it is the option that deals with transparent objects or objects that deal with blending modes.